Con tantas profesiones diferentes, puede ser difícil aprender todas las ocupaciones en inglés y el vocabulario relacionado. ¡Pero no te preocupes! En estas lecciones, te ayudaré a obtener una mejor comprensión de cómo hablar sobre diversas carreras en inglés. ¡Comencemos a convertirnos en expertos de las ocupaciones!
Parte 1
Haz clic en la imagen para ver el video:
Accountant: A person who keeps the financial records of a business or person.
Architect: A person who designs buildings.
Assembler: A person who assembles a machine or its parts.
Astronaut: A person who travels in a spacecraft into outer space.
Athlete: A person who is trained in sports that require physical skill and strength.
Author: A person who writes books, articles, or other written works.
Barber: A person who cuts and styles hair, typically for men.
Bellhop: A hotel employee who helps guests with their luggage and runs errands for them.
Blacksmith: A person who creates objects from iron.
Bricklayer: A person who builds walls, houses, and other structures with bricks.
Butcher: Someone who cuts and sells meat in a shop.
Butler: A domestic worker responsible for managing the staff and maintaining the household.
Guía de Estudio:
Haz clic AQUÍ para descargar el archivo PDF.
Haz clic AQUÍ para hacer una copia del archivo de Google Slides.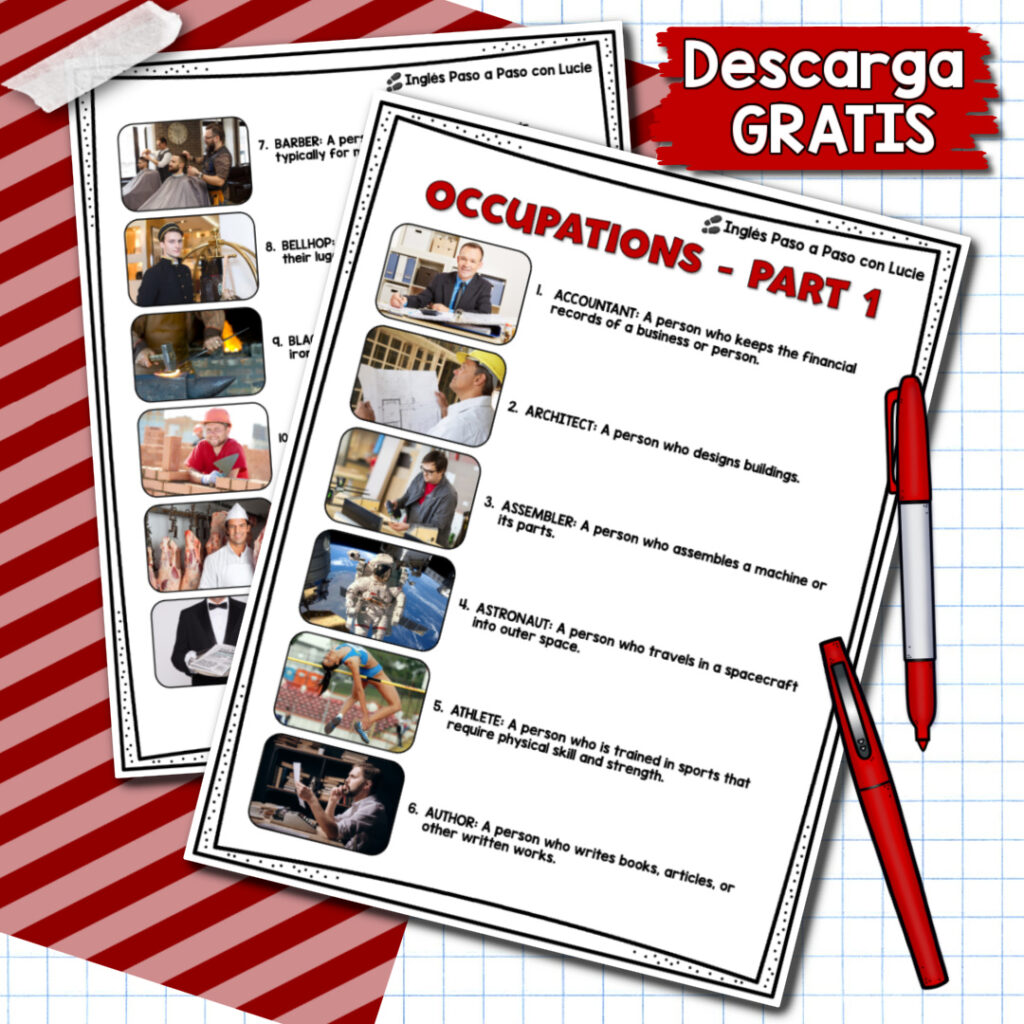 Pronto estaré agregando más lecciones.
¿Por dónde empezar?
Mide tu nivel de inglés
Curso de Inglés para Principiantes
Curso de Inglés para Intermedios
Curso de Inglés para Avanzados