EL ALFABETO EN INGLÉS: GRUPOS 4 Y 5
Con esta lección terminamos de practicar el alfabeto en inglés. Hoy aprenderás los grupos 4 y 5 de las letras.
Haz clic en la imagen para ver el video: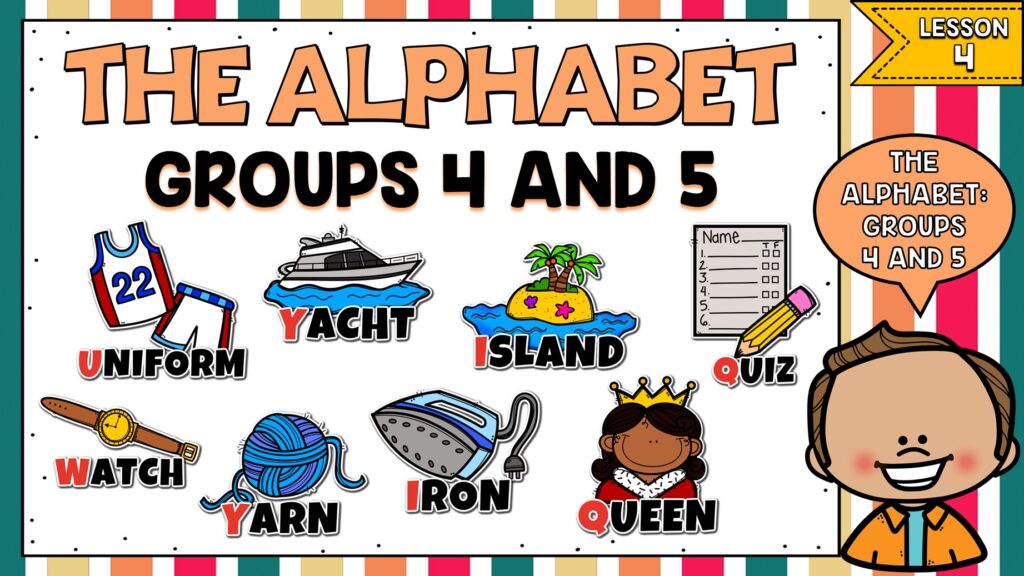 ESTUDIA EL CURSO COMPLETO:
RESOURCES FOR ENGLISH TEACHERS:
PRACTICING THE ALPHABET – GROUPS 5 AND 6:
Introduce and practice the letters as I did in the video.
Print, cut, and laminate these cards. Each small card should be cut individually.
Students will be working in groups, so you'll need a set of cards for each group.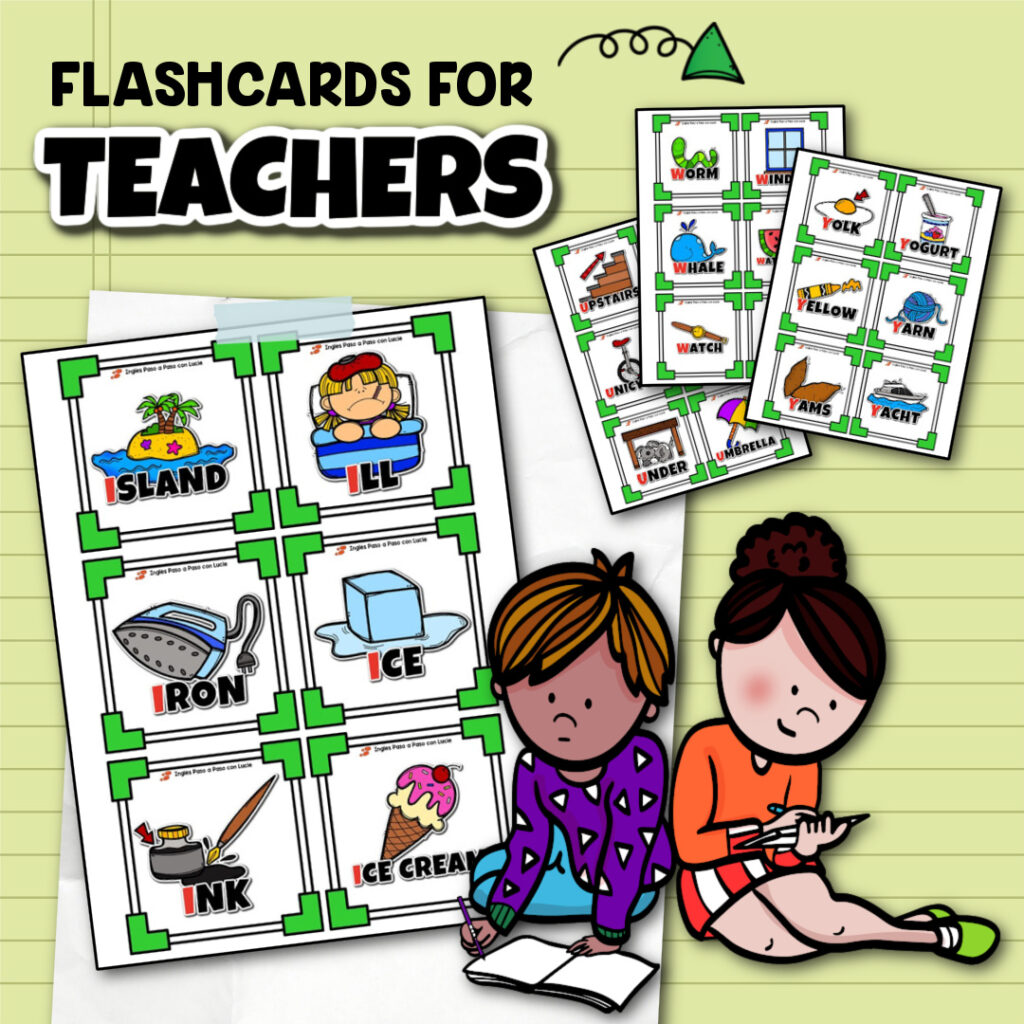 Give each group a set of cards and ask: "Where's letter Y? / Where's letter Q? / Where's letter U? / Where's letter I?"
Students identify the letter and show you the card.
Once everyone understands how to play, they can work in their groups independently by taking turns asking each other the same questions: "Where's letter ___?"
HIDDEN LETTERS:
Before students arrive, hide the small flashcards in different places in the classroom: under chairs, behind the desks, or simply tape them in different areas of the walls.
Divide students into small groups.
A representative of each group stands up.
Say: "Find letter Q!"
Students look all over the room until they find a word that starts with that letter.
The first student to find a word earns a point for their team.
Once a student finds a word, you can explain the meaning and ask everybody to say the letter and the word after you.
Repeat the same procedure several times.
Change representatives after each round.
FLY SWATTERS:
Getting ready:
Write on the board the letters of the alphabet.
Divide students into teams.
The game:
A representative from each team stands right in front of the board, facing their classmates.
Give each representative a fly swatter.
Say a letter, for example: "G."
The first student to turn around and hit the correct letter with the swatter gets a point for his team.
Keep the score on the board.
Continue like that until most students have had a chance to participate or until you run out of letters.
HAPPY TEACHING!